SUSTAINABLE & AFFORDABLE HOUSING
Affordable housing has been an essential part of our practice for three decades. The firm has worked on dozens of gut renovations of affordable housing, and has helped shape the sustainable design guidelines for all such buildings in the City. Below are two current affordable housing projects, as well as a selected list of completed projects.
544 East 13th Street and 377 East 10th Street are two affordable housing gut renovation projects within the Lower East Side neighborhood of New York City. Our design team engaged in a participatory design process with existing tenants, many of whom had lived in their spaces for more than 20 years. A series of face-to-face meetings with tenants, which generated ideas about spatial needs, were later incorporated into the project. Passive House design techniques such as airtight construction, improved insulation and windows, and energy recovery ventilation, resulted in a truly sustainable and affordable building. The resulting structures are comfortable, healthy, and energy efficient (30% improvement over code on a modest budget). Critical utilities such as heating were relocated to the roof, and the highly insulated, airtight thermal envelope will help keep interior temperatures stable during prolonged power outages. The two projects are prime examples of how resiliency can be implemented in vulnerable communities.
LOCATIONS: Various Locations, New York, NY
PROGRAM: Multi-Family Residences
OWNERS: UHAB, NYC Department of Housing Preservation and Development (HPD), BFC Enterprise Green Communities
PARTNERS: ZeroEnergy, Guth-DeConzo Engineers
377 E 10th Street Affordable HOUSING Residences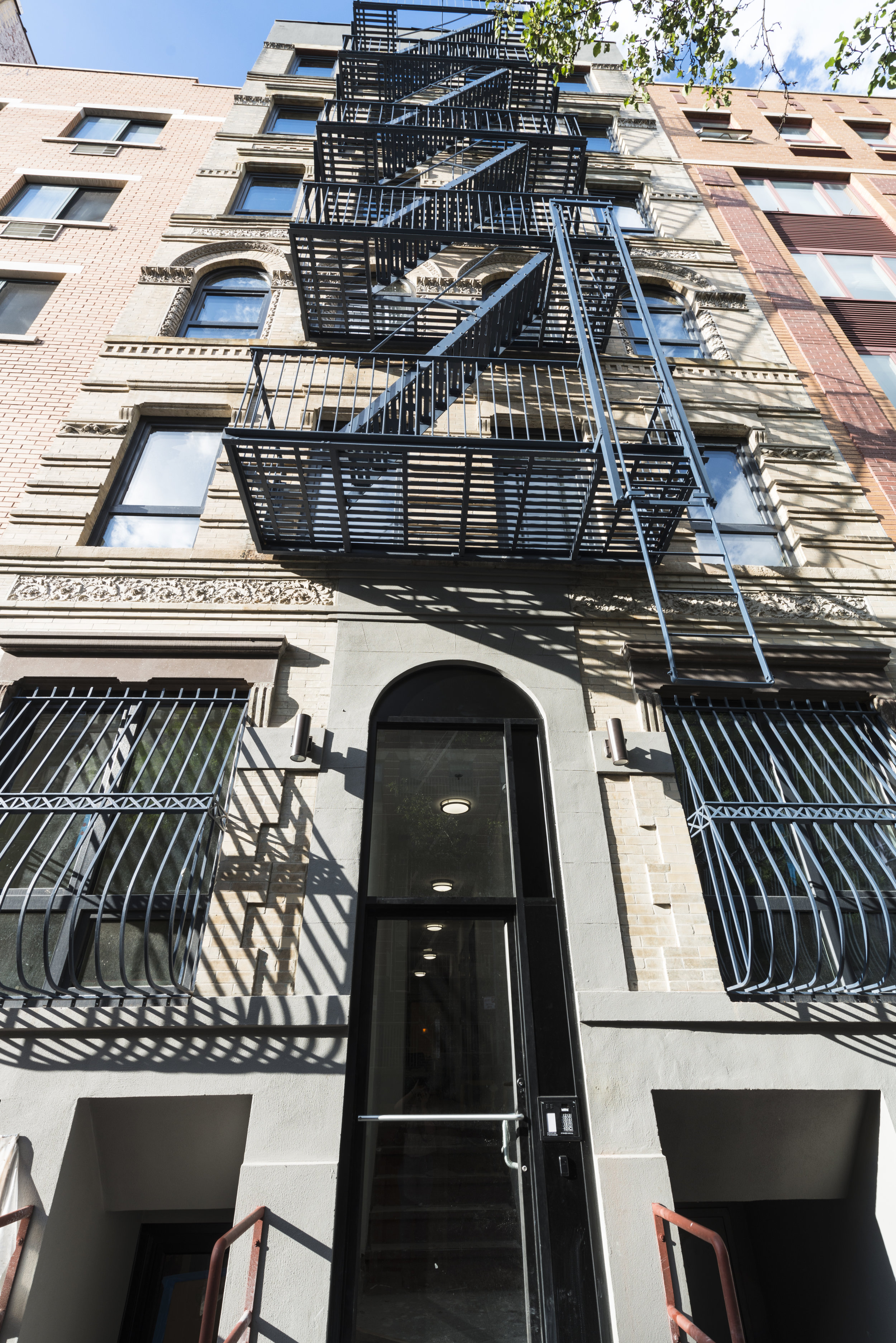 544 E 13th Street Affordable Housing Residences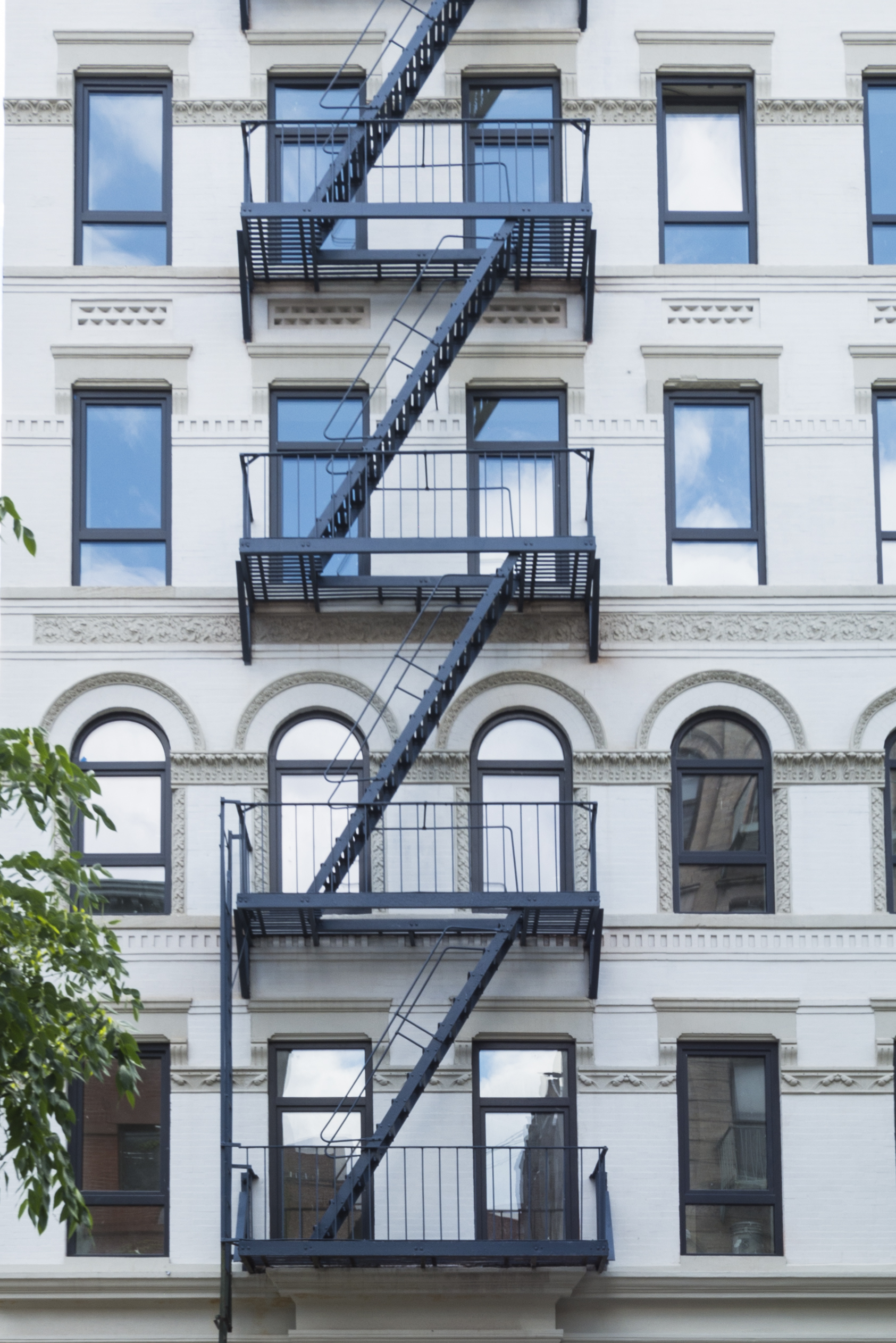 ADDITIONAL AFFORDABLE HOUSING PROJECTS COMPLETED
123-125 East 102nd St., New York NY

166 W. 122nd St., New York NY

451 W.166th St., New York, NY

444 W. 167th St., New York, NY

1185 Fulton Ave., New York NY

120 W. 123rd St., New York NY

190-32 99th Ave., New York NY

7 Second Ave., New York NY

469 West 166th St, New York NY

246 West 139, New York NY

537 West 149, New York NY

292 East 3rd St, New York NY

21 Ave C, New York NY

155 Ave C, New York NY

209 E 7th St, New York NY

544 East 13th St, New York NY

377 East 10th St, New York NY
428 St. Nicholas Ave., New York NY

430 St. Nicholas Ave., New York NY

434 St. Nicholas Ave., New York NY

39 West 126th St., New York NY

44 West 126th St., New York NY

122 West 119th St., New York NY

164 West 130th St., New York NY

434 St. Nicholas Ave., New York NY

452 St. Nicholas Ave., New York NY

361 West 126th St., New York NY

363 West 126th St., New York NY

367 West 126th St., New York NY

364 West 126th St., New York NY

366 West 126th St., New York NY

646 9TH Ave., New York NY

712 E. 5th St., New York, NY

1102 Simpson Ave., Bronx NY

419 East 157Th St., Bronx NY